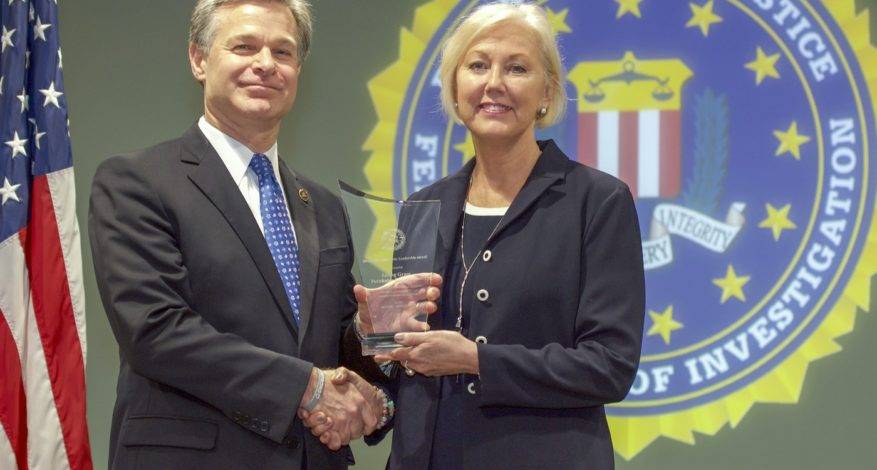 News
FBI Director's Community Leadership Award
On May 3rd, Saving Grace CEO and Founder Beth Ostdiek Smith attended a ceremony at FBI Headquarters in Washington, DC to accept Saving Grace's 2018 FBI Director's Community Leadership Award! Saving Grace was one of 57 national organizations honored by the FBI.
The awards were formally created in 1990 to honor the work of community leaders in supporting the FBI's mission. The honorees were selected by their area FBI field offices for having demonstrated outstanding contributions to their local communities through service. "You're out in our neighborhoods. You see what's happening in our communities every day. And you're taking action to make it better," FBI Director Christopher Wray said of the recipients.
This award recognizes Saving Grace for redirecting great quality food that was once destined for our landfills into the hands of those who need it most.
Want to know more? View the FBI's news release and photos of all of the recipients.