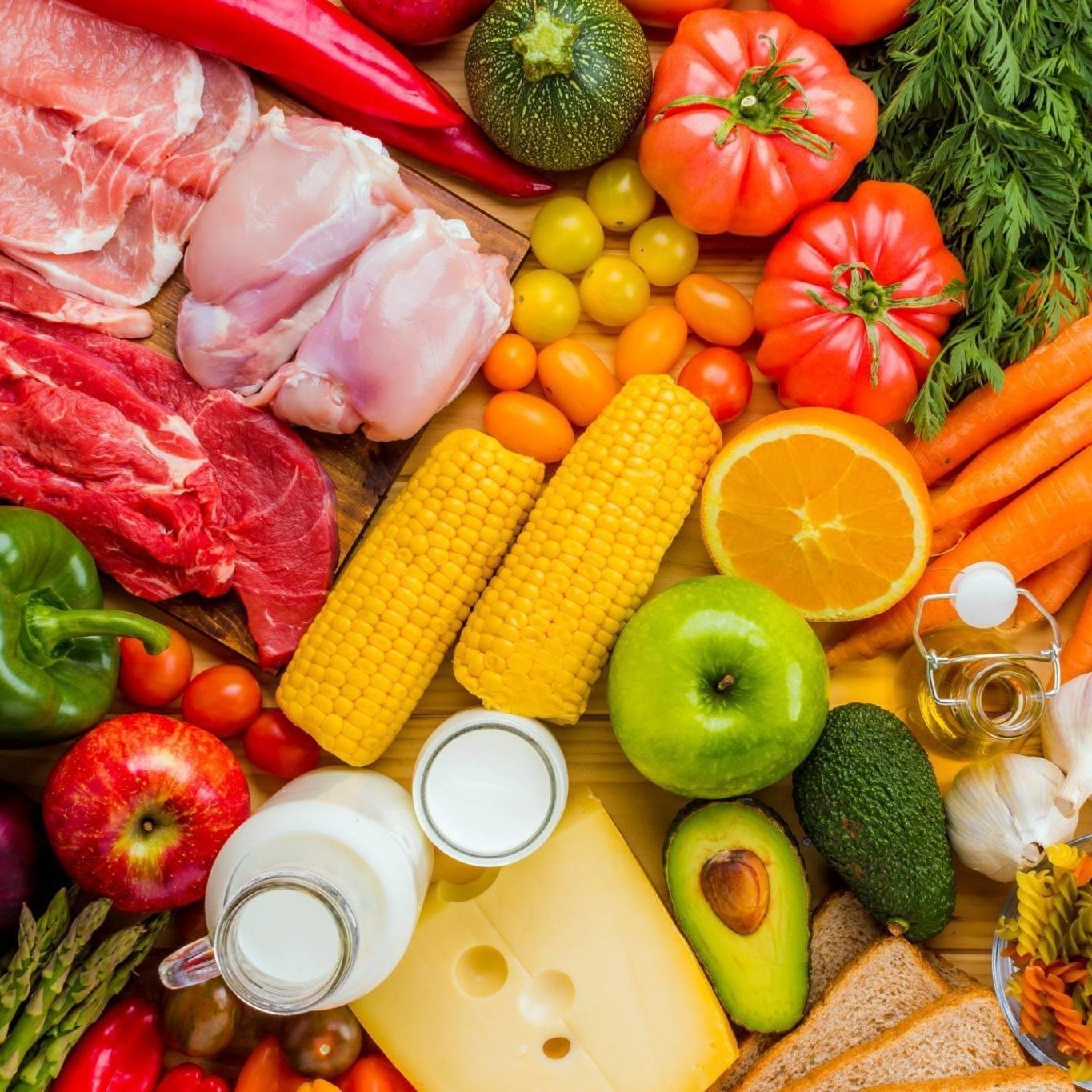 Contact:
Food Donations & Criteria
Do you know of a food business that has surplus perishable food – produce, dairy products, meats, healthy grains, prepared foods and more? We encourage food vendors to partner with Saving Grace to reduce wasted food and give more people access to good nutrition. We provide a professional and reliable service to both regularly scheduled and on-call food donors. Partnering with us makes good business sense. Our food donors are eligible for a tax credit, save on dumpster fees and support their sustainability plan – plus, giving food to those in need is a great employee engagement tool and way to give back to the community.
Criteria for Food Donations:
• Food to feed a minimum of 20-25 people, in order to curb our truck expenses.
• Excess food must have been properly maintained (refrigerated or frozen) and held in the kitchen without being served due to health regulations. We do not accept food that has been opened to the public. Please consider using smaller serving trays so we can rescue more of your excess food.
• Please give us as much advance notice as possible. We do not warehouse food; it is delivered the same day we receive it. Our pick-up schedules are made during the early morning hours with deliveries to our local non-profits feeding our hungry neighbors that afternoon.
• If you have an evening function where there may be excess food, please make arrangements to refrigerate the food overnight; we will collect it the following weekday morning.
• We do not accept food donations in our office as we are a food distributor and do not warehouse food.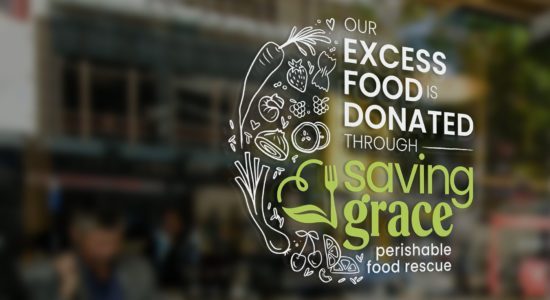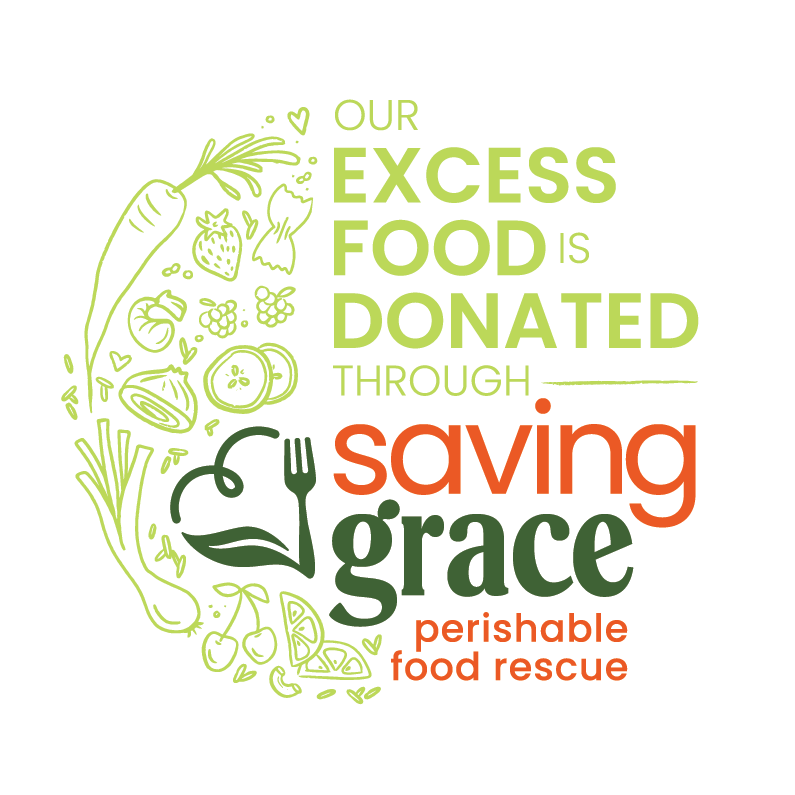 Let your employees, customers and the community know you help people and the planet by donating excess food with our food donor emblem. Food donors can proudly display this emblem to let people know they are a Saving Grace partner.
Food Donors
A heartfelt thank you to the businesses and organizations who donated their excess perishable food to feed the hungry in 2022:
A CATERED AFFAIR
ABRAHAM CATERING
ABSOLUTELY FRESH
AMBASSADOR REAL ESTATE
ARBOR HALL
ATTITUDE ON FOOD
AUDI OMAHA
BELLEVUE VOLUNTEER FIREFIGHTER HALL
BIG BROTHERS BIG SISTERS OF THE MIDLANDS
BONE FISH GRILL
CANTEEN VENDING
CATERING CREATIONS
CHEDDAR'S KITCHEN
CHICK-FIL-A, BELLEVUE
CHILDREN'S MUSEUM
CHRIST COMMUNITY CHURCH
CHURCH OF THE MASTER
EAT FIT GO
EILEEN'S COLOSSAL COOKIES
EMBASSY SUITES, LA VISTA
EUREST/ LINKEDIN
EUREST/KIEWIT
EVOLVE JUICERY & KITCHEN
FILM STREAMS
FRITO LAY
FUSION MEDICAL STAFFING
GOODBOY TRANSPORTATION
GRACE ABBOTT ELEMENTARY SCHOOL
GREENBERG FRUIT
GRETNA SCHOOLS
HILTON HOTELS
HONEY BAKED HAM
HY-VEE (8 LOCATIONS)
JIMMYS EGG
KFC, MILLARD
KIDS CAN COMMUNITY CENTER
KUM & GO (12 LOCATIONS)
LA VISTA COMMUNITY CENTER
LALA US
LEVY/CHARLES SCHWAB FIELD OMAHA
LEVY/CHI CENTER
LINEAGE LOGISTICS
LJS LOGISTICS
LONGHORN STEAKHOUSE
LUNCH BOX FOODS
MAX I WALKER
MID AMERICA CENTER
NO MORE EMPTY POTS
OLIVE GARDEN
OMAHA BAKERY
OMAHA DESIGN CENTER
OMAHA STEAKS
OUTBACK STEAKHOUSE (2 LOCATIONS)
PINNACLE BANK GOLF TOURNAMENT
PLEASURE YOUR PALATE
QUIK TRIPS (14 LOCATIONS)
RESTAURANT DEPOT
RIGEL AIRPORT SERVICES
RUNZA (VARIOUS LOCATIONS)
SKUTT CATHOLIC SCHOOL
SMOKE SOUTHERN BBQ
SODEXO/CREIGHTON BRANDEIS
SODEXO/CREIGHTON HARPER
SODEXO/PAYPAL
SONS OF ITALY HALL
SPECTRA/WERNER PARK BALL PARK
ST. ELIZABETH ANN CHURCH
ST. FRANCIS ASSISI CHURCH
ST. FRANCES CABRINI CATHOLIC CHURCH
ST. JOHNNY VIANNEY CATHOLIC CHURCH
ST. MICHAEL LUTHERAN CHURCH
TAXIS RESTAURANT
TIRED TEXAN BBQ
TOGETHER
TRADER JOE'S
UNION PACIFIC RAILROAD COMPANY
VALAS PUMPKIN PATCH & APPLE ORCHARD
VFW
WESTSIDE COMMUNITY CENTER
WESTSIDE MEAL SERVICES
WHOLE FOODS
WOHLNER'S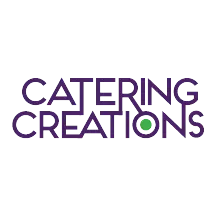 In our industry, your heart breaks when you have to throw the food away, knowing there are people out there who really need it. Our partnership allows us to give back to our community and help families. It's wonderful to be a part of something that makes such a huge impact.

Jennifer Snow

Chef and Co-owner, Catering Creations