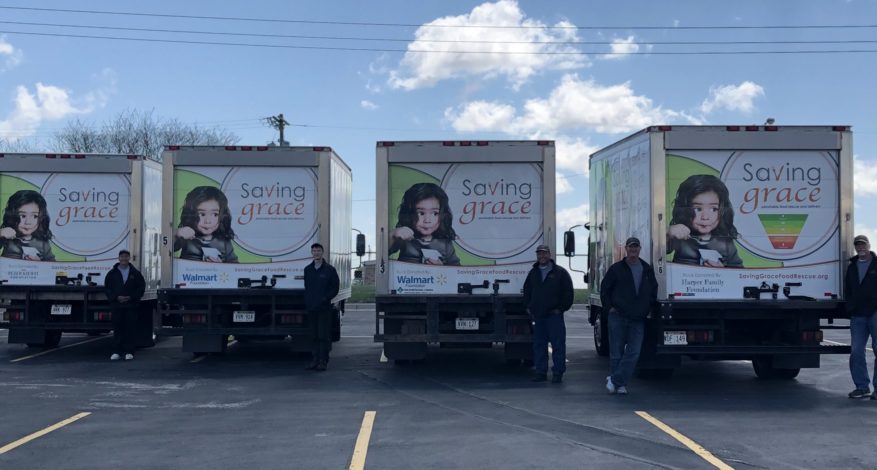 News
Saving Grace Prepares for COVID-19 Impact
As everyone's daily lives are being upended to get ahead of the spread of COVID-19, Saving Grace has developed an action plan that focuses on continuing services – while being prepared for changes – and keeping our team and community safe.
Saving Grace's trucks and drivers/food ambassadors are out in the community picking up and delivering excess perishable food. Operations remain fluid as food donor and recipient agencies make daily adjustments. Saving Grace is receiving calls to capture excess food from cancelled events and from restaurants that are closing. Some nonprofit partners are closing, while others are asking for more food for their clients.
CEO and Founder Beth Ostdiek Smith outlined Saving Grace's COVID-19 action plan:
Leadership is closely monitoring the situation and taking action as needed.
The pause – assess – anticipate – act cycle has been implemented to maintain a state of deliberate calm and avoid overreaction to new information.
Updates on COVID-19 are being followed, including from the Centers for Disease Control and Prevention (CDC) and local health officials. Actions to protect the community will continue to be taken based on guidance from these agencies.
Business is continuing as planned for now, with a focus on prevention, including promoting good hygiene and keeping workspaces clean. Anyone who is sick or thinks they may be sick is asked to stay at home.
Saving Grace has reached out to other nonprofit food service organizations in the Omaha area to see how we may coordinate efforts to get more food to those in need due to the impact of COVID-19.
Drivers have been provided with gloves, antibacterial products and CDC guidelines.
Saving Grace team members are guaranteed their salaries for the foreseeable future if they become ill, infected or business slows.
We are always just an email away – email us at info@savinggracefoodrescue.org if you have any questions about our operations.