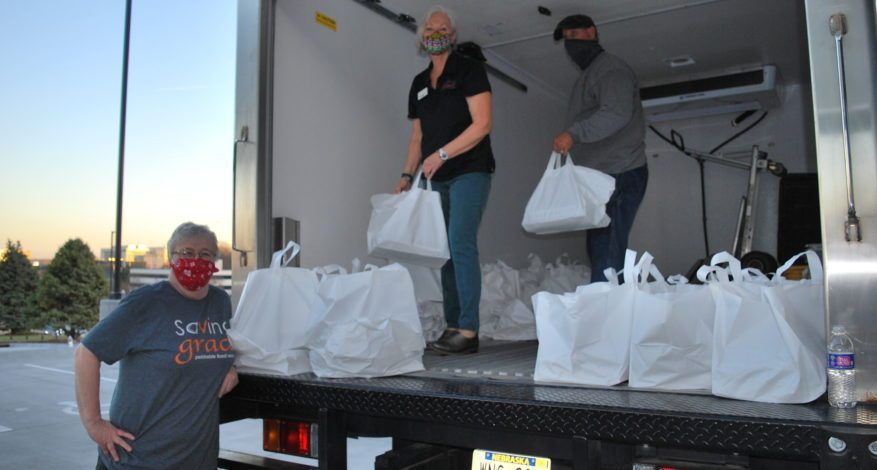 Impact
Experience Shines Light on Hunger, Homelessness
Participants in the Omaha Hunger Experience gathered around their own dinner tables to learn about hunger and homelessness in Omaha. The second annual Omaha Hunger Experience was presented one week before Thanksgiving by Saving Grace Perishable Food Rescue and the Stephen Center as part of Hunger and Homelessness Awareness Week.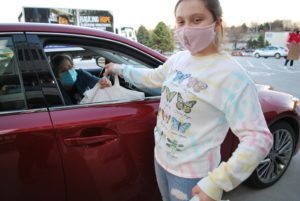 The virtual event included dinner, online videos, and opportunities to engage with real-life scenarios of hunger and homelessness. Part of the experience was drawing a card that assigned each participant a gourmet meal or a low-cost meal to show the disparity between those who have enough to eat and those who don't.
"We have neighbors right here in the Omaha Metro Area who go hungry each day. Nearly 12.5% of our population struggles with food insecurity, and the pandemic has only made things worse," said Beth Ostdiek Smith, Saving Grace founder and CEO.
Participants shared that the evening was a good learning experience. A few comments:
"We had the whole family participate. The kids learned the most . . . It was a good teaching lesson about what others go through."
"It was a good reminder of the hardships and what some people are going through. We try to remember to express gratitude for the blessings we enjoy."
"We shared what it was like growing up in a family that struggled.  Mom hid it well.  She knew to mix the powdered milk into the regular milk when we weren't looking to stretch it."
"We shared our hunger meal with my daughter's family. My 4-year-old granddaughter said, 'Everyone has food!' My 4- and 6-year-old granddaughters are blessed to never have known the pain of real hunger. We hope this experience brings an awareness that grows into gratitude for what they have and compassion and generosity towards those that have not."
"Cheese sandwiches are a poor substitute for a hot balanced meal."
"Our 8-year-old daughter pulled the card with the woman who lost her husband and her job. We tried to explain to her how fortunate we are, and we need to be thankful for that as some people fall on hard times that are beyond their control."