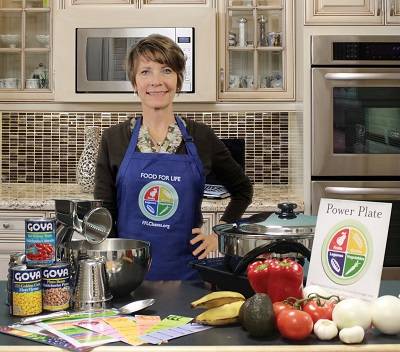 Past Events
Food for Thought with Melissa Sherlock
Have tomatoes coming out of your ears? Cucumbers up to your eyelids? Peppers ready to pop? Whether you buy in bulk, have a garden that is overflowing, or just want some fresh recipes and ideas – plan to join us on August 28th at 8:30am to hear from Melissa Sherlock – a Certified Food for Life Instructor – on what to do with an abundance of produce!
This free event will take place at the Enterprise Center of Omaha (96th and L). We'll be serving coffee, tea and a light breakfast. Mark your calendars now and invite your friends, neighbors and coworkers to learn more about Saving Grace and using your food wisely.
No ticket is required – just email Tracy at tracy@savinggracefoodrescue.org and let her know you'll be there!
Want to know more about Melissa?
After losing both parents suddenly to heart events, Melissa became interested in heart health. After years of study and her own experience, she believes we have immense power over our own health through diet and lifestyle factors. She is certified in plant-based nutrition through the T. Colin Campbell Center for Nutrition Studies, and earned a graduate certificate in Lifestyle Medicine from Creighton University. She is thrilled to be certified in the excellent Food for Life curricula, to share her passion for nutritious plant-based cooking, and to help prevent and treat the true causes of chronic disease, rather than only the symptoms.