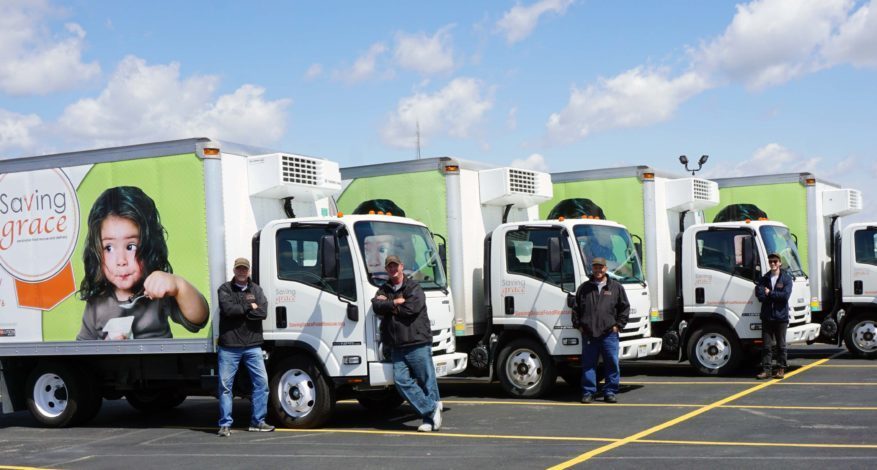 Grants
Saving Grace Receives Conagra Nourish Our Community Grant
Saving Grace Perishable Food Rescue is one of 22 nonprofits in 11 states to receive a one-year Conagra Brands Foundation "Nourish Our Community" grant. The grants, which total $350,000, underscore Conagra's involvement in Hunger Action Month – when people across the United States mobilize to take action on the issue of hunger – and will help create positive social impact in the communities where its employees live and work, the foundation said in a news release.
Saving Grace received funding for capacity building. In the news release, Conagra noted:
"Saving Grace Perishable Food Rescue rescued and distributed more than 1 million pounds of food last year to local hunger relief agencies that feed low-income men, women, and children in metropolitan Omaha. Conagra's grant will support its continued efforts to rescue meats, produce, dairy, and prepared meals from local restaurants, grocery stores, caterers, and other food purveyors. Diverting this nutritious fresh food from the dumpster and getting it into the hands of people facing food insecurity requires food safety knowledge and logistical efficiency, two areas where Saving Grace clearly excels."
Other Omaha nonprofits receiving grants are City Sprouts for a geodesic greenhouse learning center and Intercultural Senior Center for dietary and culturally appropriate nutrition for seniors. Saving Grace partners with both agencies, delivering fresh perishable food to the Intercultural Senior Center's food pantry and providing logistics and distribution services to connect produce grown by City Sprouts with other nonprofit agencies serving the area's hungry.
"Access to nutritious food is key to a healthy community. The Nourish Our Community grant program allows our employees to work alongside community-based nonprofits to understand critical needs related to hunger and take direct action to improve the situation," said Robert Rizzo, senior director, Conagra Brands Foundation.
"These funds have special meaning knowing that local Conagra employees nominated Saving Grace and, after review, chose us as a grant award recipient," said Beth Ostdiek Smith, Saving Grace CEO and founder.