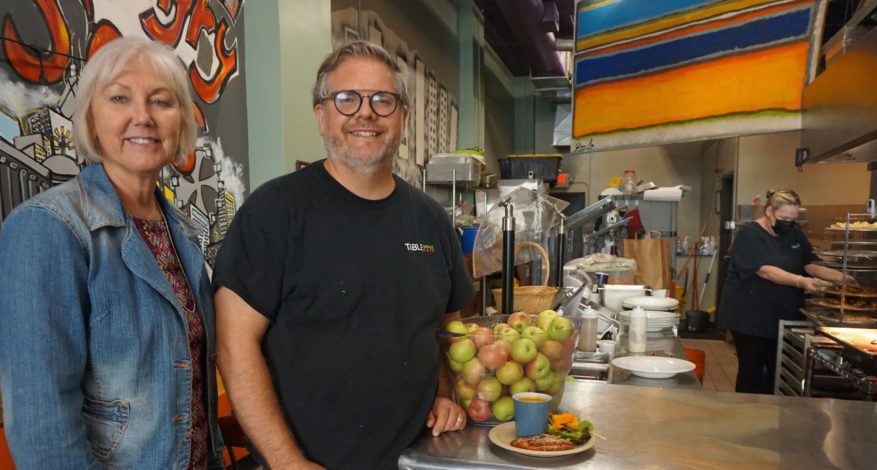 Impact
Saving Grace Supports Table Grace with Food Donations
Saving Grace Perishable Food Rescue has provided over 75,000 pounds of nutritious perishable food to Table Grace Café in downtown Omaha since 2014. Two days a week, Saving Grace's drivers/food ambassadors deliver produce, dairy products, meats and other healthy foods to the community café.
"To be able to use this fresh food is great, and the delivery service is a huge benefit for us," says Matt Weber, COO and executive chef. He estimates about 90 percent of the ingredients used to make the pizzas, soups and salads the café serves are donated. "Saving Grace provides at least 70 percent of that."
Table Grace is a community café open to anyone, and it has no prices. Customers donate what they can, or they can volunteer. "As a hunger outreach mission, giving people choices is a good thing, and it prevents food waste," Weber adds.
"It's a valuable partnership because we align so much in our missions – getting good, healthy food to people," says Beth Ostdiek Smith, Saving Grace CEO, president and founder.