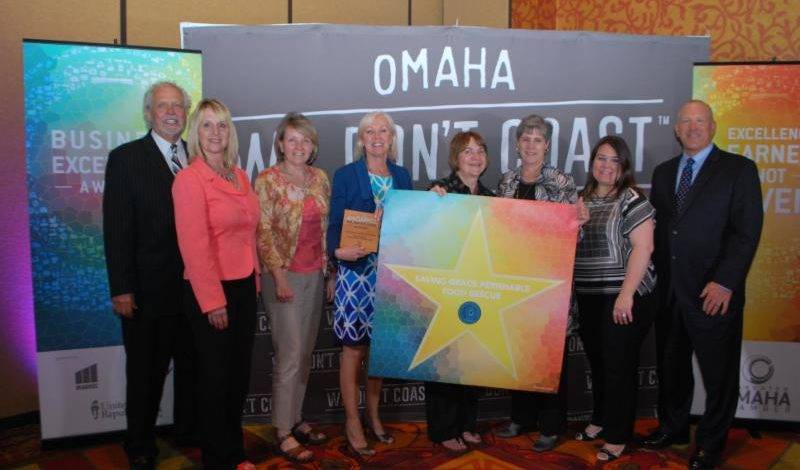 Media
Award Recognizes Saving Grace for Excellence in Innovation
Saving Grace Perishable Food Rescue was one of 21 organizations recognized at this year's Greater Omaha Chamber Business Excellence Awards reception Tuesday.
"We were aiming to recognize critical components of business success and show the positive impact area businesses have on our community," said Greater Omaha Chamber President and CEO David G. Brown.
Saving Grace was recognized in the innovation category. According to Chamber information, "Those recognized for Excellence in Innovation have made innovation part of their everyday 'routine' and provide tangible benefits through their work."
"It is an incredible honor to be recognized with the Excellence in Innovation award, especially with Saving Grace Perishable Food Rescue being such a young organization," said Beth Ostdiek Smith, president and founder. "Saving Grace's accomplishments in our three-year history and this recognition are a testament to true teamwork and to those in our community who 'get it'. I'm grateful for everyone who believed in me at the beginning when I founded Saving Grace, as well as the funders, food donors, nonprofit partners, board members, staff and other supporters who joined in along the way."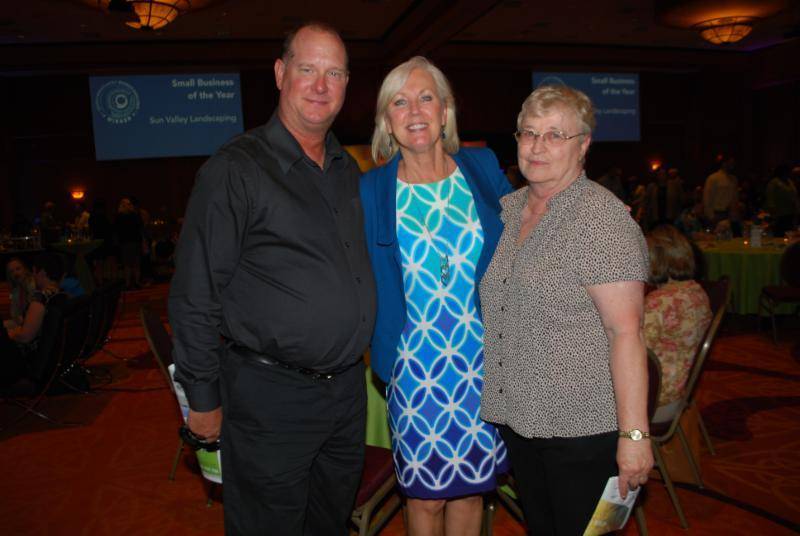 The awards presentation noted that Saving Grace's professionally coordinated food rescue and delivery service is a simple concept that is making a big impact in the Omaha area. From October 2013 when Saving Grace began operations through the end of April, nearly 820,000 pounds of perishable food were collected from local restaurants, grocery stores, caterers and other food providers.  Using a logistics model, this donated food is delivered, free of charge, the same day to local homeless shelters, senior centers, children's centers, food pantries and other nonprofits that serve the less fortunate in our community. That's over 400 tons of food that has feed hungry bellies rather than landfills!
Special thanks to the Nebraska Trucking Association for sponsoring the Saving Grace team's attendance at the awards ceremony.