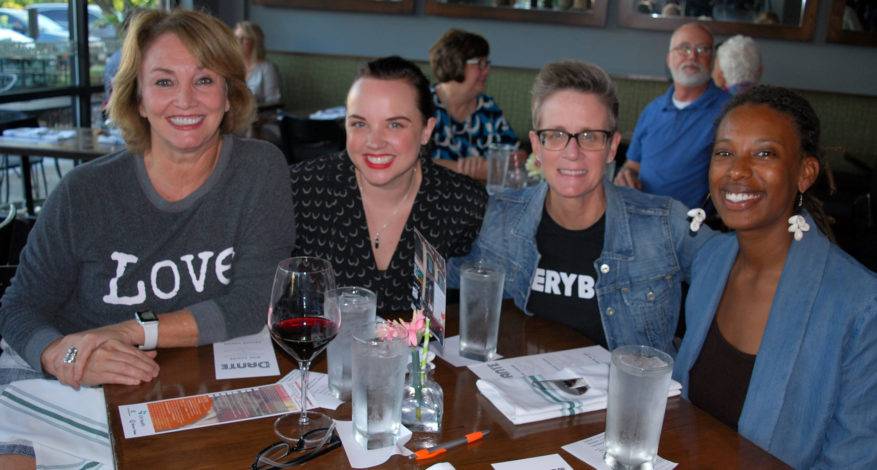 Impact
Celebrating Six Years of Feeding Hungry Bellies, Not Landfills
A full house of nearly 120 supporters enjoyed an evening at Dante on Sept. 30 as Saving Grace Perishable Food Rescue celebrated its sixth birthday. Staggered dinner times enabled guests to enjoy a special dinner with their friends or family, with table ambassadors providing information about Saving Grace at each table.

Since operations began on Sept. 30, 2013, Saving Grace has rescued more than 3.7 million pounds of food, with a value of over $6.4 million. This translates to 1,860 tons of healthy food that has been saved from the landfills.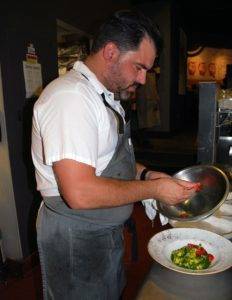 Nick Strawhecker, chef and partner of Dante and Forno, exemplifies the no food waste culture Saving Grace is creating in the community. "There is no excuse for food waste in my kitchens or in Omaha when there are so many hungry people," he says. "Saving Grace has worked diligently for six years to combat both – hunger and food waste issues. I am thrilled Saving Grace partnered with Dante to help with this event and further their mission to feed people, not landfills."
Saving Grace Founder and CEO Beth Ostdiek Smith is grateful for those in the community who realize food is too good to waste and have joined in the "no food waste" movement Saving Grace is leading. "It's been gratifying to hear stories of how healthy food that would otherwise be thrown out is gracing the tables of those in need," she says.
Funds to support Saving Grace were raised at the dinner event through a raffle, donations, and purchase of drinks, including a craft beer created by Brickway Distillery using surplus bread in the brewing process. Raffle winners were:
Dante Mobile Pizza Oven – David Krambeck
Husker tickets and signed football – Lyn White
Professional training sessions with Erik Bird and one-month Lifetime Fitness membership – Bob Kenny
Watch the Event Page on Saving Grace's website for information on future events.