Saving Grace Upcoming Events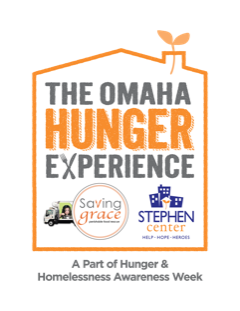 Last year Saving Grace and the Stephen Center collaborated on The Omaha Hunger Experience which was a wild success! Don't let this chance to take a night off from dinner with a gourmet take-and-bake meal for four slip away. You set the table and we set the stage to help you have a conversation around the table about food and housing insecurity in our city.
Bring a frozen turkey or ham to donate to those in need this holiday season and receive an official Omaha Hunger Experience apron!
Registration deadline is Tuesday, November 9.
Saving Grace Recent Events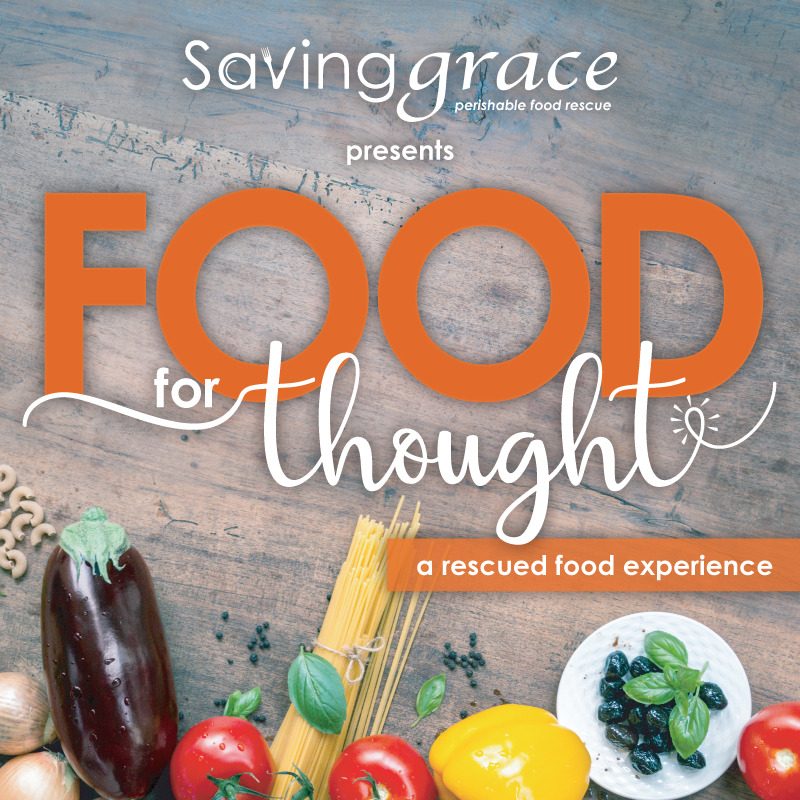 Food for Thought:
A Rescued Food Experience with Creighton University
October 26, 2021
This series is designed for anyone who wants to learn more about Saving Grace, wasted food and hunger. Our Food for Thought series in October will feature Creighton University's sustainability efforts and how students are leading the way.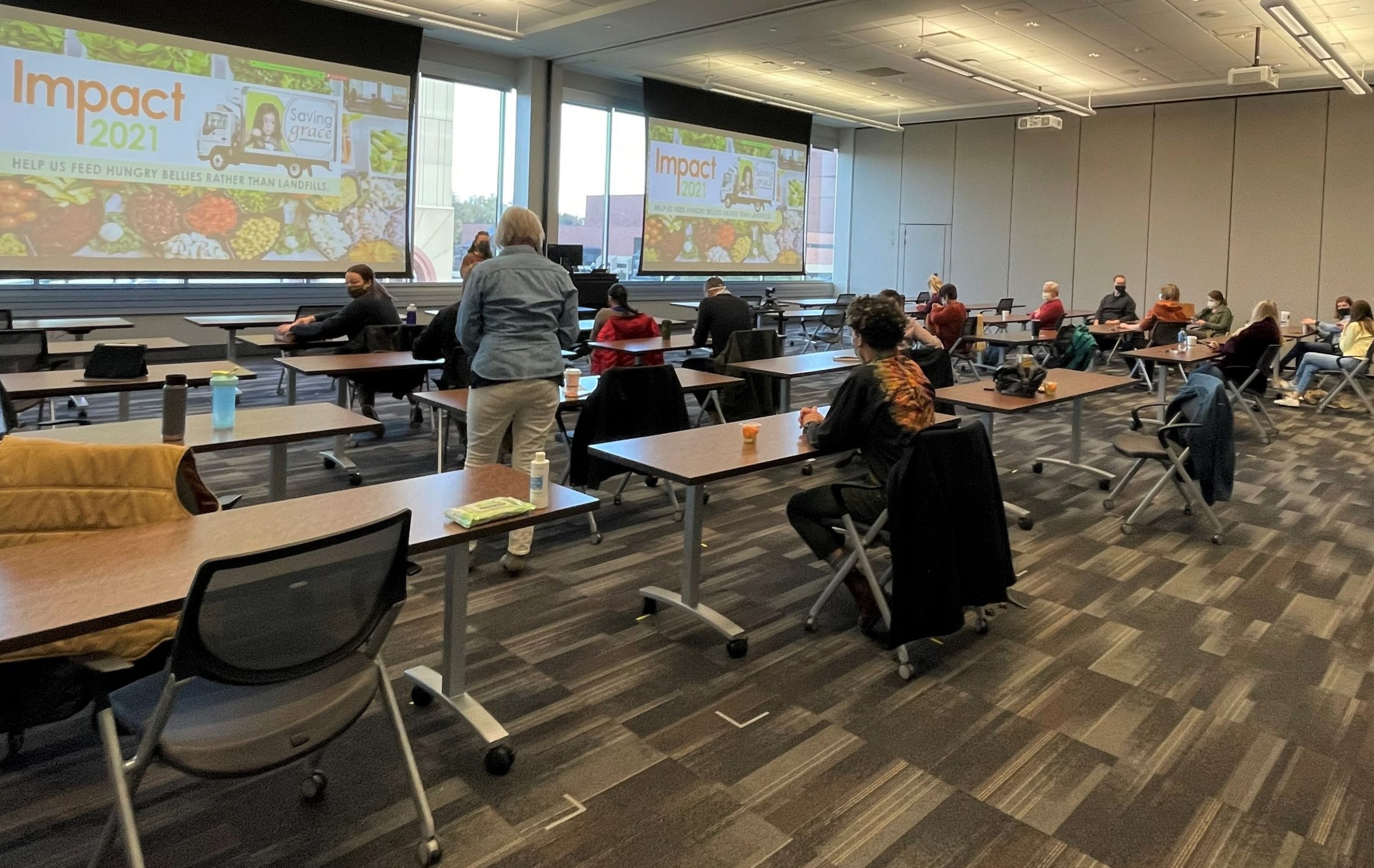 Soil to Sustenance Seminar:
Omaha's Circular Food Economy
October 22, 2021
The second presentation in the Food Justice series focused on the circular food economy being created in Omaha by organizations and businesses such as Saving Grace Perishable Food Rescue and Hillside Solutions. Speakers were Saving Grace CEO and Founder Beth Ostdiek Smith and Brent Crampton of Hillside Solutions.
Dining For Good at Dante
Intimate dinner at Dante where Chef Nick Strawhecker prepared a special meal for our honored guests to help raise needed funding.
October 4, 2021
Saving Grace's October 4 Dining for Good fundraiser was a success! Participants were able to select from four gourmet meals prepared by Chef Nick Strawhecker of Dante, dine with friends, learn about Saving Grace's impact on our community, purchase raffle tickets and support Saving Grace's work through donations.
Funds raised from the event help keep Saving Grace's five refrigerated vehicles on the road as our drivers rescue nutritious, excess perishable food from a network of business vendors and deliver it to nonprofit partner agencies that provide it to those in our community who are food insecure.
Participants also experienced how delicious surplus food can be, as the chef used rescued produce, fruit and dairy products in meals that were served.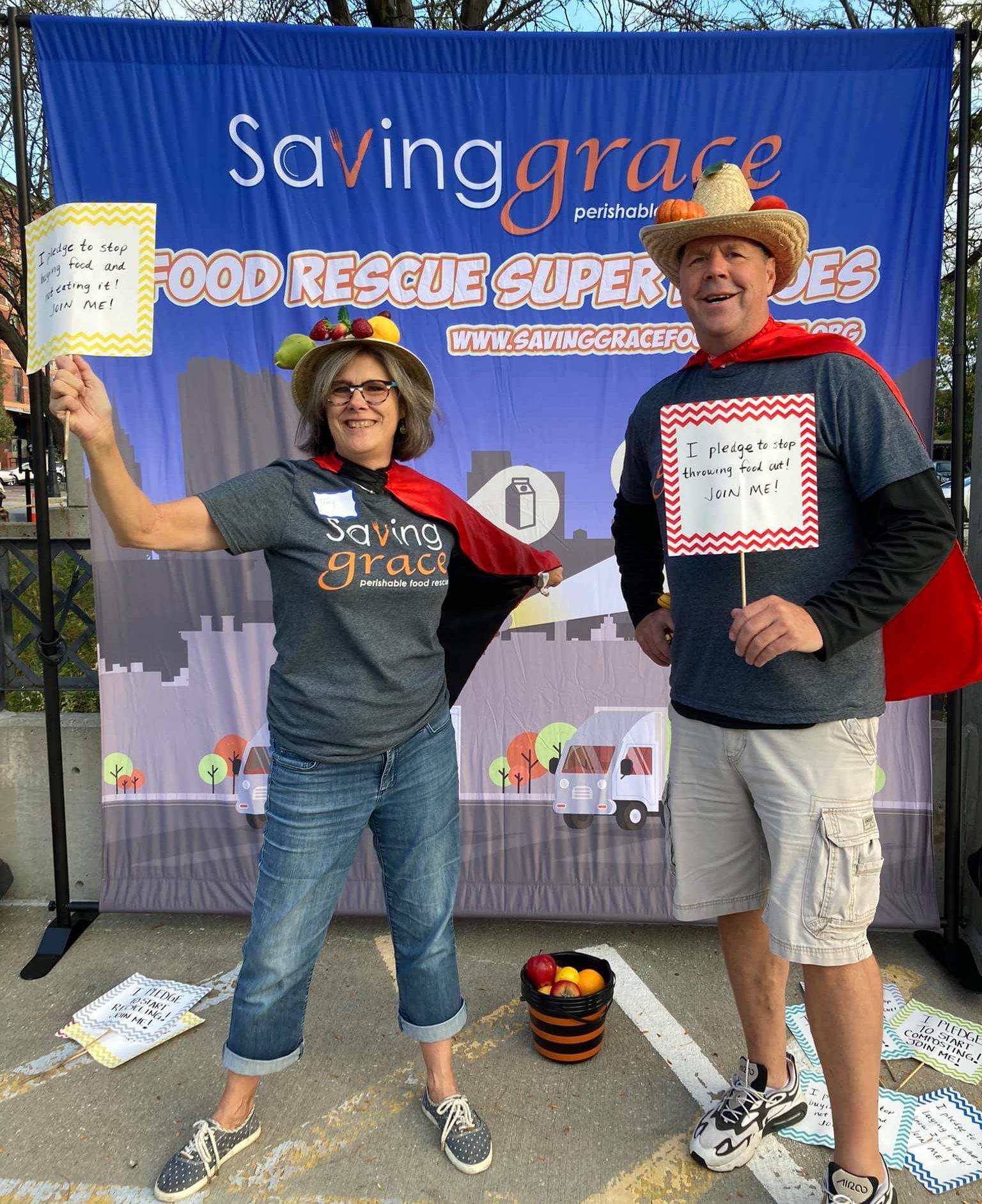 Food Day 2021
United by a vision of food that is healthy, affordable, and produced with care for the environment, farm animals, and the people who grow, harvest and serve it.
September 27 – October 2, 2021
Recognize the hard work and vision of organizations and individuals leading the charge locally. Food Day 2021 will be held Sept. 27-Oct. 3, with an in-person event tentatively being held October 2nd. In addition, stories will be shared online about local restaurants, retailers, and nonprofits making a difference in the food sector.
During the week of Sept. 27-Oct. 3, Omahans can visit the Food Day Facebook page to learn more about how organizations are dealing with the aftermath of COVID-19, fighting food insecurity, and maintaining public health.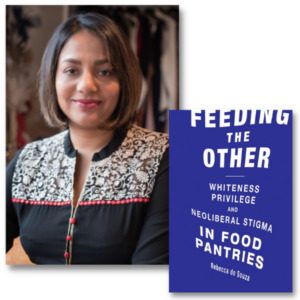 Soil to Sustenance Seminar:
Featuring Dr. Rebecca de Souza
August 13, 2021
The first presentation in the Food Justice series featured Dr. Rebecca de Souza and focused on the importance of dignity, respect, and the corrosive effect of neoliberal stigma in food pantries.