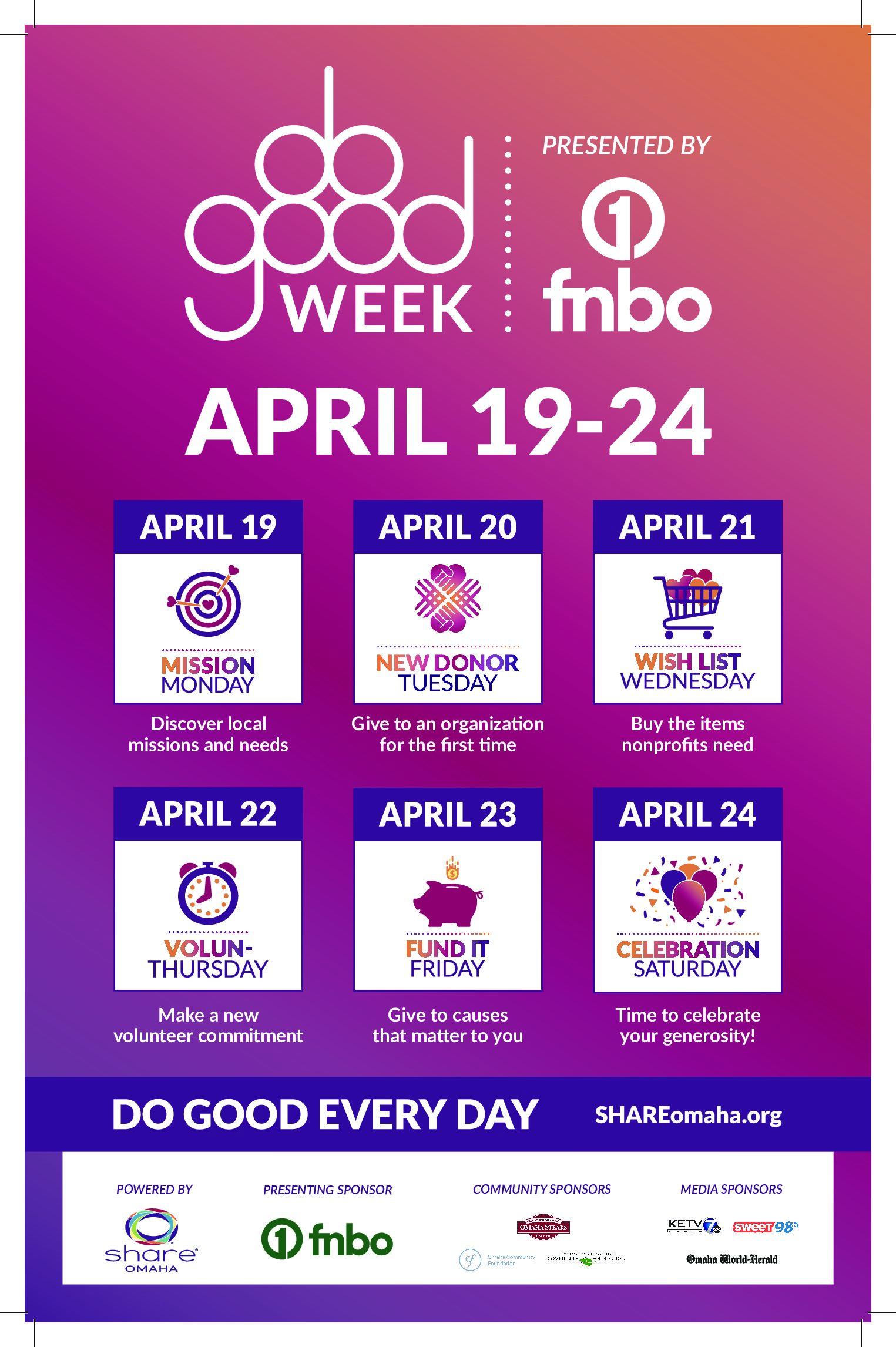 Last year, 2020, marked the end of Omaha Gives – thank you for your past support! Mark your calendars for a new way to support our needs. Join in SHARE OMAHA's Do Good Week, April 19-24, presented by FNBO.
This week is focused on all forms of support for local causes and we can't wait to see what the Omaha metro can do when we give together for more than one day. Do Good Week makes it easy to support us with your dollars – and more!
As we are focused on increasing our impact this year and continue to see an increased need for food assistance due to the pandemic. All of your forms of support are needed – your dollars, your time and your items. SHARE OMAHA's Do Good Week is the time to make our mission happen.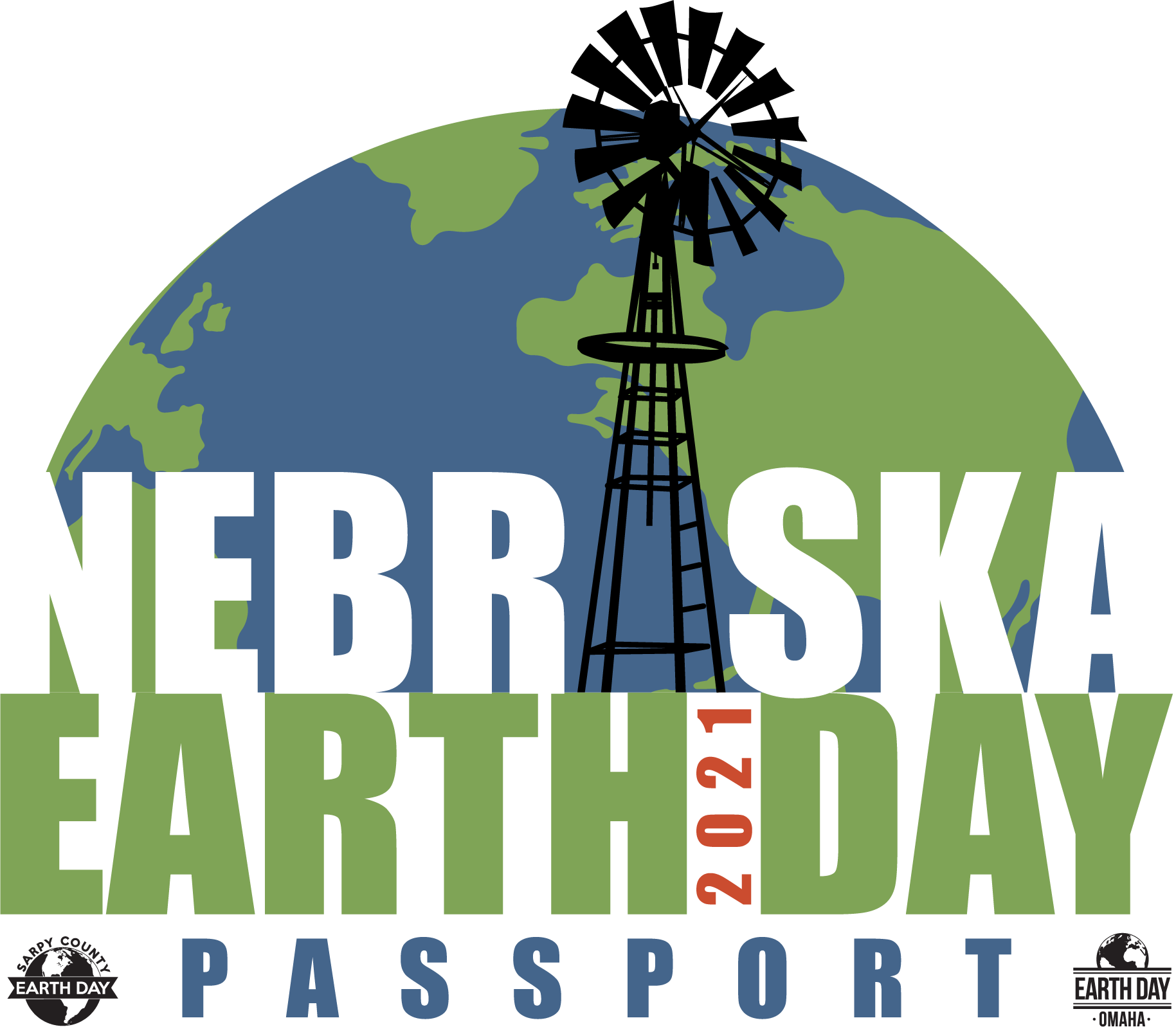 Want to have fun while learning about Earth Day on EARTH DAY? This year plan to register on the free Nebraska Earth Day Passport platform (available by phone, computer or other smart device). Complete environmental challenges to earn points and earn a chance to win daily and grand prizes between April 15th – May 15th.
Saving Grace's I-Spy No Wasted Food Challenge:        We challenge you to submit a photo featuring one of our food donors in the area. We will be giving away 3 t-shirts per week to those who add a little creativity to their photo!
A map and a list of our food donors can be found HERE 
In order to receive a check-in code and earn your passport points , the photo must be submitted to events@savinggracefoodrescue.org.  Completing this challenge gives Saving Grace the right to use your photo on social media.