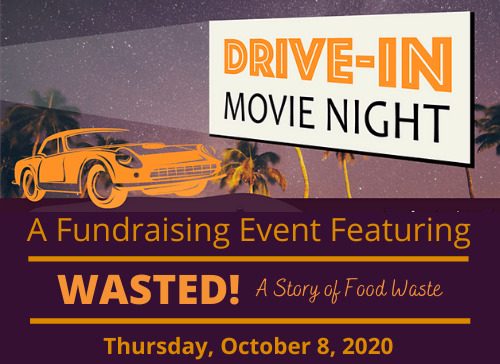 Events
Drive-in Movie Night Fundraising Event Is Oct. 8
Join Saving Grace on Thursday, Oct. 8, for "Wasted! The Story of Food Waste" at Falconwood Park in Bellevue. Tickets are $50 each and include movie snacks. The event, which allows attendees to be socially responsible while social distancing, also celebrates Saving Grace's seventh birthday and features a raffle. Gates open at 6:30 p.m., and the program begins at 7:15 p.m.
The movie, produced by the late Anthony Bourdain, aims to change the way people buy, cook, recycle and eat food. Through the eyes of Bourdain, Dan Barber, Massimo Bottura and Danny Bowien, audiences will see how the world's most influential chefs make the most of every kind of food, transforming what most people consider scraps into incredible dishes that create a more secure food system.
The film also exposes how food waste directly contributes to climate change and shows how each of us can make small changes, such as using excess food to feed the hungry, to solve one of the greatest problems of the 21st century.
Not able to attend the event? You can still support Saving Grace's work by purchasing raffle tickets or contributing toward "Donations for Good."
Find out more and purchase your movie and/or raffle tickets.