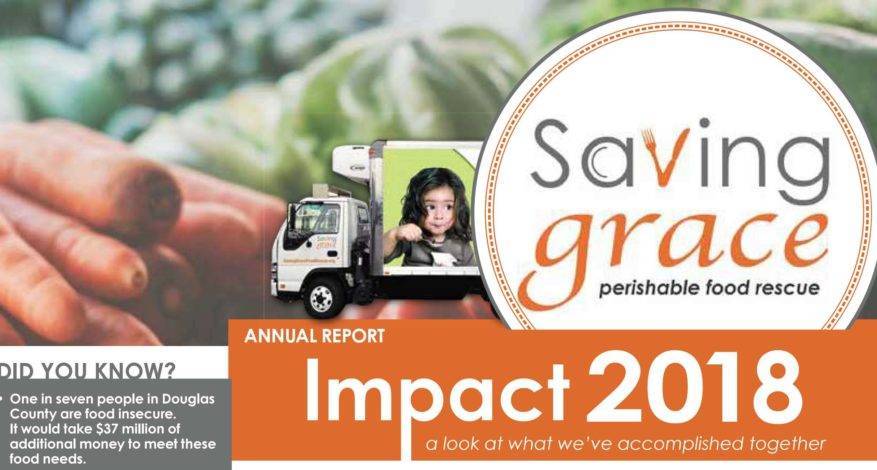 Impact
Making an Impact on Food Waste and Hunger
2018 was a big year for Saving Grace Perishable Food Rescue, thanks to the support of those who believe in our mission. We celebrated our fifth birthday in October, and by the end of the year the lifetime total of food rescued exceeded 2.9 million pounds.
Here are a few highlights of the 2018 as noted in our Impact Report:
A new initiative was piloted to use excess bread to make beer through a partnership with Brickway Brewery & Distillery.
A full house gathered at Film Streams to view "Wasted! The Story of Food Waste" and listen to local experts serving on a panel provide their insights on the topic.
Our third refrigerated truck went into service in January, enabling us to add 16 new food donors.
905,765 meals were provided to our nonprofit partners to feed the hungry.
The amount of food rescued in 2018 represented a 342% increase over the total in 2014, our first full year of operations.
View our Impact Report to learn more about Saving Grace's accomplishments and see photos taken throughout the year.