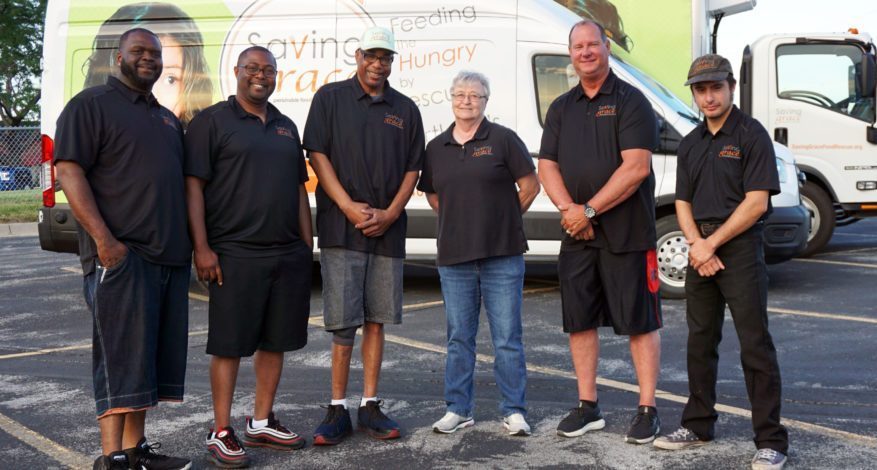 Impact
Observations from the Field
Saving Grace's professional drivers/food ambassadors are out in the field every weekday, picking up surplus perishable food and delivering it to nonprofit partner agencies for their clients. It's more than a job for our drivers and the rest of the operations team:
Judy Rydberg
Director of field and logistics
"The best parts of my job are seeing how what we do makes such a difference to so many and working directly with many generous food donors and grateful food recipient agencies."
Randy Hansen
Field Operations Manager
"I never knew what the extent of the food crisis was until I started working for Saving Grace,. You come to work every day and you are touching someone's life in some way."
James Hester
"Saving Grace is making an impact in our community by giving food to the people who need it the most."
Tim Wyatt
"Food is one thing that brings people together. The donations from different food donors that feed the hungry make Omaha a better place to live. There are still good people in the world."
Tony Ammons
"Saving Grace is helping stamp out hunger and feed families. We are helping others with food and nutrition, as well as putting meals on families' tables so children don't have to go to bed at night hungry."
Jay Olson
"Saving Grace is making an impact in our community by giving food to low-income families. The best part of my job is dropping food off to the pantries and seeing the volunteers happy."
You can support our team's work and help keep them on the road delivering healthy food. Donate now.