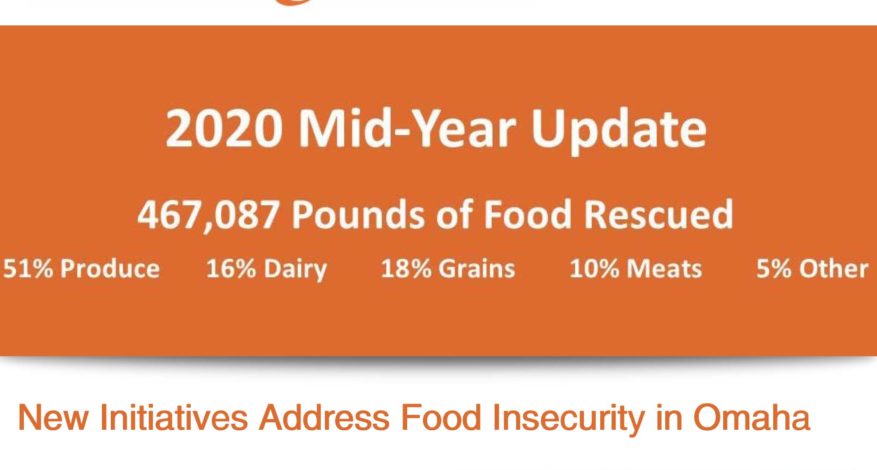 Impact
New Initiatives Address Food Insecurity in Omaha
July Newsletter: During these unprecedented times, Saving Grace has remained flexible to adjusting operations to provide food to those in need. "We are trying to stay open to this ever-changing environment and how we can be effective," said Beth Ostdiek Smith, CEO and founder.
In March and early April, Saving Grace rescued over 42,000 pounds of food as restaurants, event venues, casinos, bars and other food vendors closed and emptied their kitchens because of COVID-19. Subsequently, normal donations of surplus food decreased by about half as some businesses were closed and others experienced disruptions in the food supply chain.
Read the July Newsletter for more information on the new initiatives and other updates.