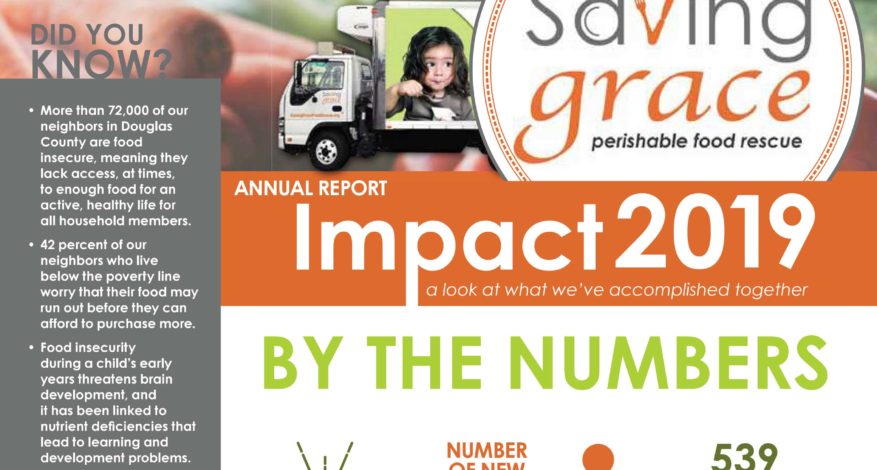 Impact
Making an Impact: One Meal at a Time
Saving Grace Perishable Food Rescue is making an impact in our community by connecting excess perishable food that would otherwise go to waste with organizations that feed the hungry. In 2019, our work led to 1,077,684 meals being fed to children, seniors, veterans and families.
Take a look at other 2019 highlights included in our Impact Report: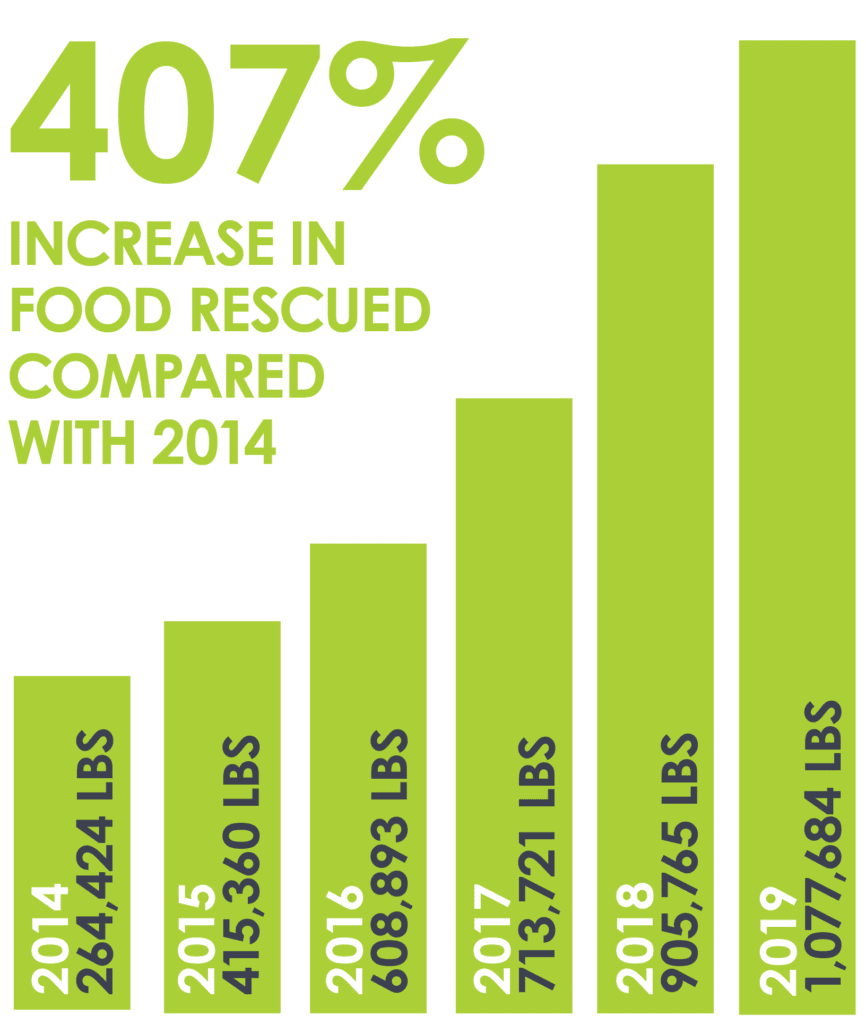 Saving Grace's fleet expanded to four refrigerated trucks and five drivers in April 2019. This enabled us to increase the amount of food rescued by 19% over the previous year.
Nine new food donors and four additional nonprofit agencies became partners with Saving Grace.
Saving Grace was one of 57 organizations nationally to receive the Director's Community Leadership Award from FBI Director Christopher Wray during a ceremony in Washington, D.C.
539 tons of quality, nutritious food fed hungry bellies rather than landfills.
The lifetime total of food rescued since operations began in October 2013 exceeded 4 million pounds.
Check out our 2019 Impact Report for photos and a recap of Saving Grace's accomplishments.