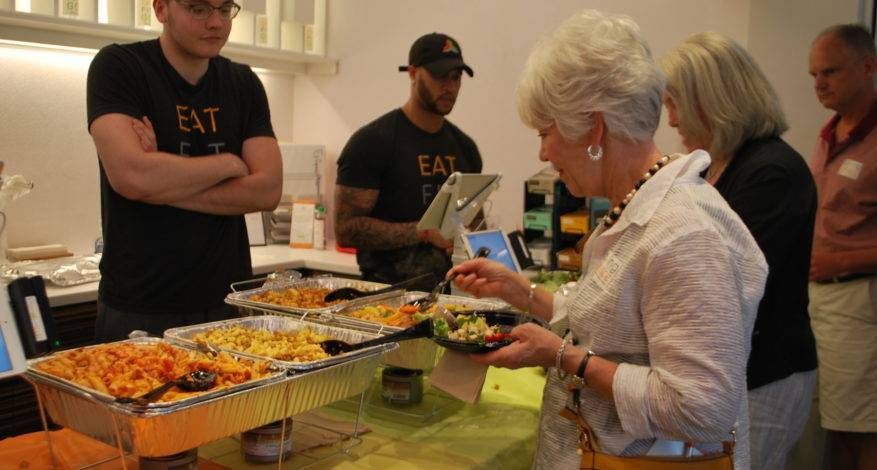 Past Events
Food for Thought
Food for Thought is a series of experiences featuring samples of rescued foods transformed by local chefs, along with thought-provoking messages on food waste and our environment. Each event is hosted in a unique location by a Saving Grace Perishable Food Rescue partner.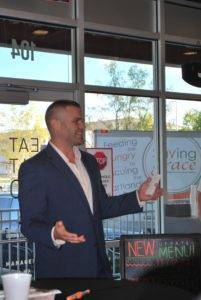 The first Food for Thought event was July 22 at Eat Fit Go's Millard location. Attendees sampled Eat Fit Go cuisine that was being given a second life through Saving Grace's perishable food rescue program. Erik Bird, Eat Fit Go's chief attitude officer, provided insights on how eating healthy and donating excess foods helps keep the environment healthy.
"I want you to understand this is really, really good food. You would not be able to tell the difference," Bird said of the rescued food that attendees sampled and that is routinely provided to Saving Grace.