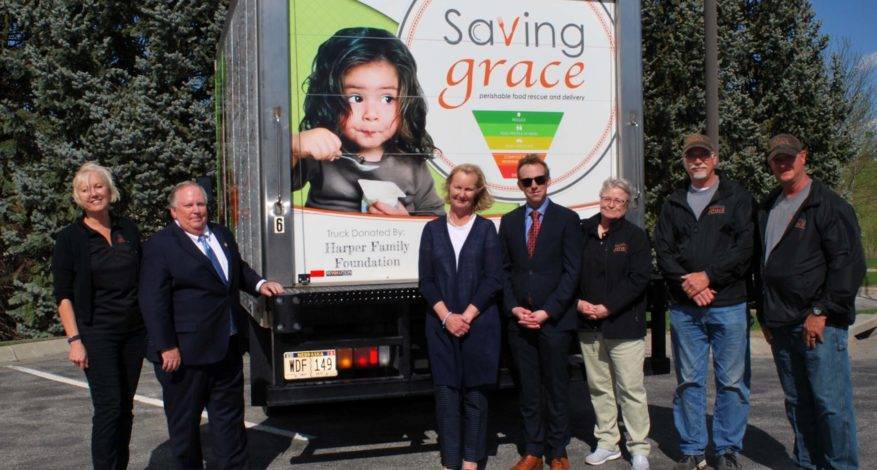 Impact
Fourth Truck Added to Fleet
A fourth refrigerated truck was added to Saving Grace's fleet last month to meet growing demand for our food rescue and delivery services. Purchase of the truck was funded with a grant from the Harper Family Foundation.
Betsy Murphy, Harper Family Foundation spokesperson, said they were impressed by the passion of the Saving Grace team. "You are making an impact on so many in our community by providing good nutritious food that would otherwise be wasted. It was such an easy decision for Harper Family Foundation to unanimously support your mission and the good work you are doing everyday."
Addition of another truck allowed Saving Grace to set the ambitious goal of rescuing 1,290,000 pounds of food this year.
Saving Grace began operations in October 2013 with one used refrigerated truck. Additional trucks were added in June 2015 and January 2018. The original 2007 truck, which required extensive maintenance, was replaced with a new truck in 2016.
The need for a fourth truck became apparent last summer when several large new food donors were added. This meant all of the trucks were operating at capacity, and no new food donors could be added.
Saving Grace currently picks up food from 51 food donor locations and delivers it the same day to 39 nonprofit agency locations.