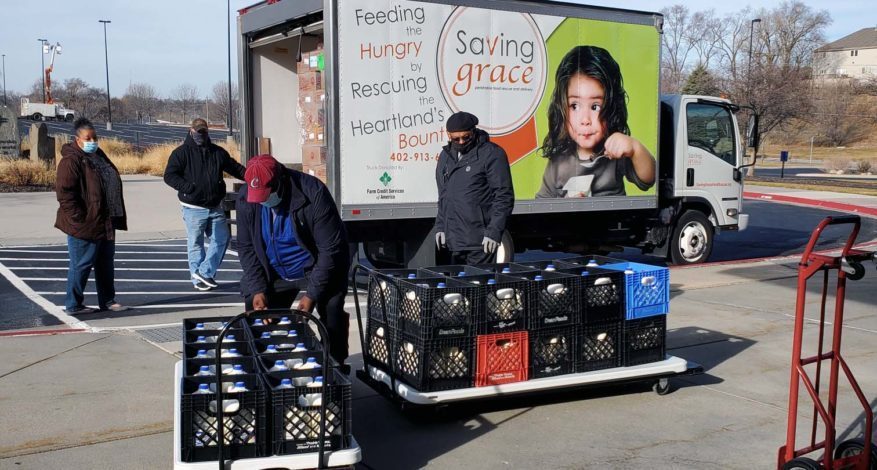 Impact
Saving Grace Increases Amount of Food Rescued to Feed the Hungry during Pandemic
Despite challenges from the pandemic, Saving Grace rescued and redistributed over 1.3 million pounds of healthy perishable food to feed the hungry in 2020. This is a 25 percent increase over the previous year's total.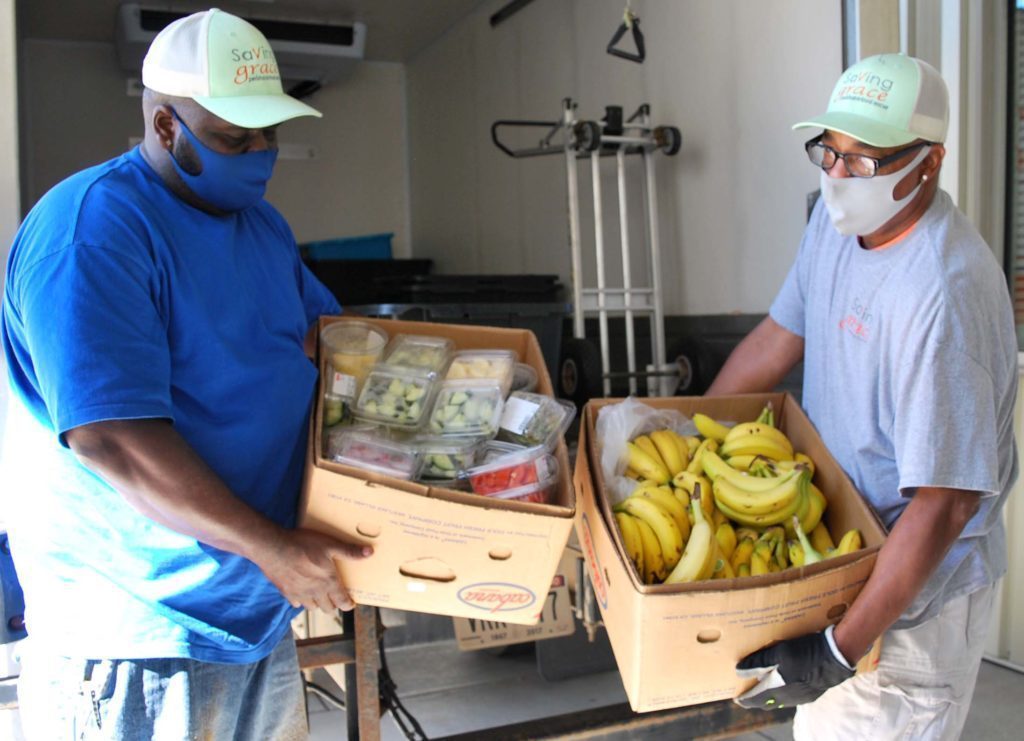 "Many of our nonprofit partner agencies are asking for more food because of dramatic increases in the number of people they are serving during the pandemic," Beth Ostdiek Smith, CEO and founder, said. "We are grateful we have been able to help address the increased need for food in our community these past 10 months."
Using a fleet of refrigerated trucks and professional drivers/food handlers, Saving Grace picks up excess nutritious food from a network of food donors including grocery stores, caterers, event venues, schools, wholesalers and restaurants. The produce, dairy products, meats, prepared and prepackaged meals, grain products and other healthy foods are delivered the same day, free of charge, to 40 nonprofit partner agencies for use by their clients.
As restaurants, event venues, casinos, bars and other food vendors closed their kitchens in March and early April because of COVID-19, Saving Grace rescued and distributed over 42,000 pounds of their food that otherwise would have been wasted. Subsequently, normal donations dropped due to disruptions to the food supply chain and several food vendors that normally donate their surplus being closed. This provided an opportunity to identify new ways to supply food to those in need.
Meanwhile, the community rallied around providing food to those who were food insecure because of job losses, reduced hours and kids out of school. Saving Grace's leadership joined these community discussions and offered its unique logistics and distribution services to meet changing needs for food delivery.
As a result, Saving Grace continues to assist Catholic Charities, each week distributing Farmers to Families Food Boxes of produce and dairy to nonprofits for families in need beyond those served by that agency's pantries. During the summer, Saving Grace worked with the Food Bank for the Heartland and Millard Public Schools to distribute a weekly semi-truck load of Farmers to Families Food Boxes. Saving Grace picked up the food at Millard South High School and delivered it to nine schools that served as distribution locations, providing fresh produce to local families in need. Saving Grace also transported fresh produce grown in community gardens to local nonprofits.
"Thanks to these new initiatives and our generous food donors, we have been able to provide more food for the less fortunate in our community during these challenging times," Smith said.
During the last half of the year, Saving Grace increased its capacity to provide food so the organization can continue to remain flexible and respond to emerging needs for food. Two leadership positions were added to the nonprofit's small staff – a deputy director and a manager of field operations. Additionally, a new refrigerated van joined Saving Grace's fleet of four refrigerated trucks.
Since operations began in October 2013, Saving Grace has rescued 5,367,709 pounds of perishable food. This translates to 2,680 tons of food that has been kept out of the landfills.