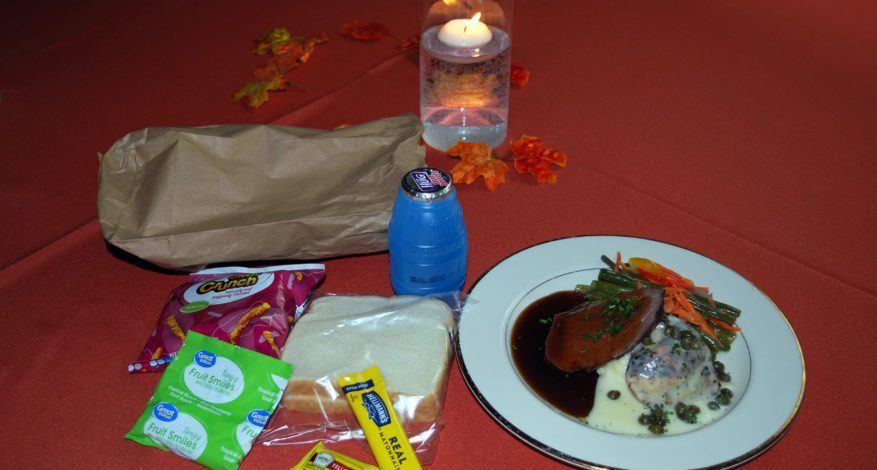 Impact
Unique Event Allows Attendees to Experience Impact of Hunger
Hunger and homelessness are real issues in the Omaha community – more than 72,000 people in Douglas County are food insecure, and approximately 2,000 people in the Omaha area are homeless. Those attending The Omaha Hunger Experience on November 21 got a firsthand look at the effects hunger has on individuals and families.
Attendees at the sold-out event received a meal ticket indicating whether they would receive a low-cost meal or a gourmet meal. While half were served a sack dinner with either a peanut butter and jelly or cheese sandwich, chips, fruit snacks and a drink, others at their table dined on beef tenderloin, chicken piccata, whipped potatoes, vegetables, salad and a roll.
This dining experience illustrated real-life stories shared by actors performing monologues throughout the evening. Stories of living on PB&J sandwiches, frozen pizza, mac and cheese, or cereal while growing up poor or as adults struggling with hunger.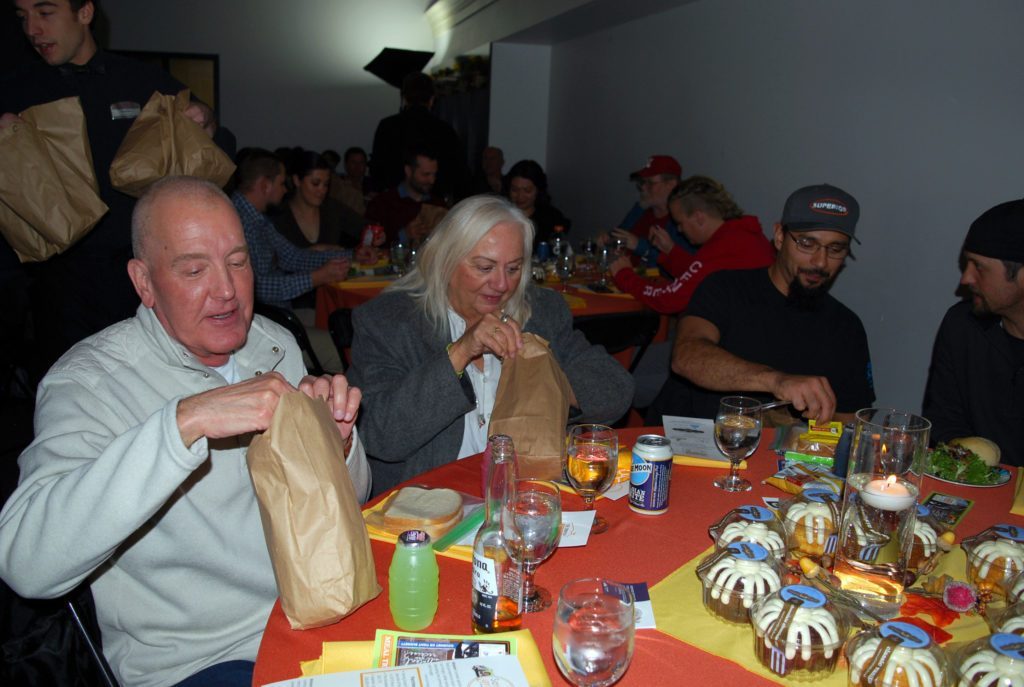 The Omaha Hunger Experience was presented one week before Thanksgiving by the Stephen Center and Saving Grace Perishable Food Rescue as part of Hunger and Homelessness Awareness Week. "When you sit down to eat with your family in seven days, remember this experience and mention it. We still have a problem in our community," said Michael J. Murphy, marketing director for the Stephen Center.
"Today we have showed just a slice of hunger disparity in our community," said Beth Ostdiek Smith, founder, CEO and president of Saving Grace Perishable Food Rescue. She noted the dessert, provided by Nothing Bundt Cakes and served to everyone, was meant to "show that by working together, we can have equal amounts of food."
Actors from Anastasia Theatre Company and Benson Theatre brought to life stories of those in our community who struggle with hunger and homelessness: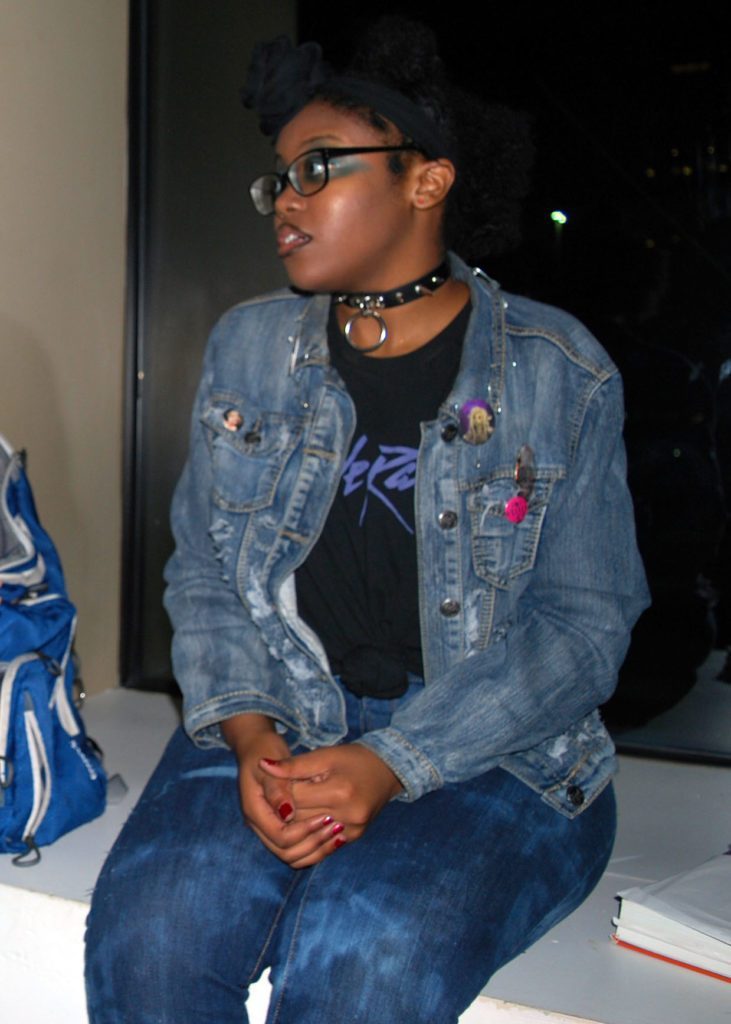 The story of a woman who became addicted to pain pills after a car accident, then lost her sister after she was hit by a drunk driver. "I just broke. I just started acting like a crazy person at work and I lost everything. That is how I ended up on the streets. My family doesn't know. I don't want them to know," she said.
The story of a man who was beat by his dad as a child, yet cherishes the memories of the grilled cheese sandwiches his mom made for him. After being married at a young age, the man's wife eventually left him, and his daughter stopped talking to him because of his drinking. He turned his life around after ending up in a shelter. "I have been sober for five years, six months and 10 days now," he said.
The story of a teenager who was responsible for finding dinner for herself and her brother. Sometimes she could rely on after-school programs or backpack programs to provide food, but many times she had to figure it out on her own. "I just wish there was an easier way," she said.
Videos showcased the relationship between the Stephen Center and Saving Grace. So far this year, Saving Grace has provided 26,799 pounds of healthy perishable food, valued at $46,362, to the Stephen Center. This food has helped the Stephen Center serve more than 200,000 meals this year.
Admission to event was a turkey, ham or monetary donation. One of Saving Grace's refrigerated trucks was on site outside AIM, which donated the event space, to collect the 26 turkeys, 12 hams and 380 pounds of pork loin that were donated and taken to the Stephen Center.